Food and Beverage

Napkins – Tablecloths – Aprons – Chef Apparel – Kitchen Towels
Presentation is everything. How your restaurant presents itself says a lot about who you are. Allow us to provide you with the finest linens.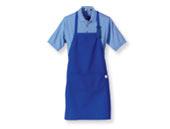 We offer Bistro and Bib aprons that are a premium 7.5oz 65/35 poly-cotton Diamond twill. All products are color fast and treated with soil retardants. Colors Available: Black, Cadet Blue, Green, Navy, Red, and White
Prestige Apron Program:
Our prestige apron program is a barcoding system we use to assign aprons to an account, which ensures they receive their aprons and their aprons only.
Benefits:
Better inspection of aprons.
Aprons will be easier to issue to staff members.
Ensures accurate inventory management.
Guarantees the return of aprons to you.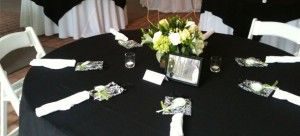 Choose from our extensive table cloth fabric inventory, which includes 100% woven spun polyester.
Standard Sizes
(White, Black, Ivory)
52×52, 61×61, 71×71, 85×85, 91×91, 52×114
Specialty Sizes
(Limited Colors)
42×42, 52×62, 52×72
Available Upon Request
(White, Black, Ivory)
120" rounds (delivered on hanger)
Burgundy
Burlap
Cadet Blue
Carnation Pink
Chocolate
Chocolate Bistro
Dark Grey
Gold
Hunter Green
Ivory
Light Grey
Maize
Navy Blue
Purple
Red
Red-White Bistro
Royal White Bistro
Rust
Sandalwood
Seafoam Green
Teal
Wedgewood
White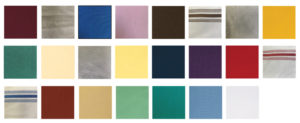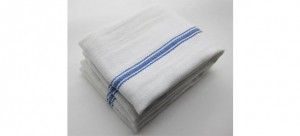 Heavyweight 32 oz bar towel
Micro Fiber towel
Counter towel
Grill pads
Golf towels
Pool towels
*Others available upon request.